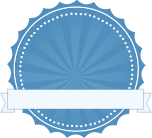 21.3K
Certified reviews
Powered by YOTPO
Save More with popular combo packs
Shop by Most Popular Printer
High-Quality Printer Ink Cartridges for Less!
SAVE BIG ON THESE POPULAR CARTRIDGES
HOW ARE YOUR PRICES SO LOW?
Many first-time customers ask how Inkjets.com can offer unbelievably low prices on popular ink and toner cartridges. The answer is quite simple - remanufactured and compatible cartridges.

WHAT ARE REMANUFACTURED INK CARTRIDGES?
Remanufacturing is the process of taking empty ink cartridges that have been dropped off at recycling centers and refurbishing them to new condition. This process includes thorough cleaning, replacing of parts and refilling with ink or toner. Inkjets.com only sells the highest-quality remanufactured cartridges and we are so confident in their quality that we offer a 1-year warranty and money-back guarantee.

WHAT ARE COMPATIBLE INK CARTRIDGES?

Compatible cartridges or "generic cartridges" are made to work with OEM printers, but are manufactured by a third-party company. If you've ever purchased generic or aftermarket products at the store, you know you can save a lot of money compared to big name brands. Our money-back guarantee includes all compatible cartridge orders, as well.